Life is all about the festivities and celebrations carried throughout the year. Life is also about getting happiness at each step of the way. So, if you want to be happy and spread happiness, you should give gifts to others. But you should wrap these gifts in pyramid boxes. You can easily buy these boxes from the market. But what fun would it be if you don't know how to make them. So, this article will inform you about these boxes and how to make them.
How to Make:
This box is quite an unusual box which can be used for making small and large gifts. You can choose from three different templates, one large template and two smaller templates, which will fit on an A4 card. There are also two sets of templates; one having dotted fold lines on and the other with no dotted fold lines on. The main thing to remember about these boxes is that they are quite easy to make, and no gluing is required. Plus, you can wrap any kind of gift in it, provided that it isn't that big.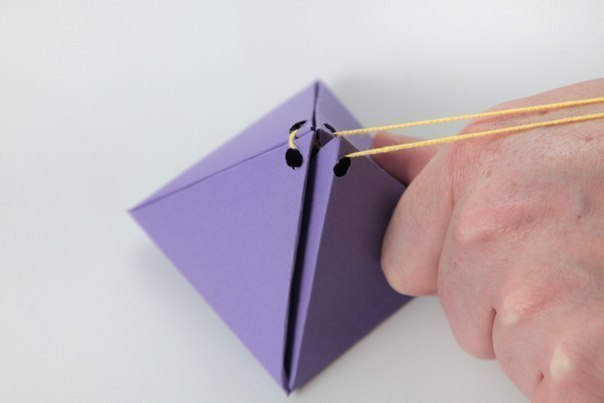 For making this box, you would require:
A4 or A5 card

Scissors
Craft knife

Ruler

Ribbon
Here are some steps to make your personalized pyramid boxes:
Firstly, download the template onto the card. You should keep in mind that there are two sets of templates, one with dotted folded lines and the other with no dotted folded lines.

Now cut the template with scissors.

Now score the fold lines with the help of a craft knife or bone folder.

Now punch a hole at the top of each triangle.

Now fold over the sides, while pressing with fingers.

Now take a ribbon and move it through each of the punched holes. Now take the ribbon and move it through all the other holes. Tie the ribbon ends with each other finishes with a bow.

If you want to make a loop to hang the pyramid up, you can also make additional knots if you want. But it is a bit difficult. So, you should use an extra hand.
Pyramid Boxes for Sale: There are a number of companies which are selling these pyramid boxes within the affordable price range. Here are some of the companies which offer these boxes for sale:
Emenac packaging offers these boxes at quite affordable rates. The company claims that it makes the pyramid boxes with the latest machinery and high aptitude craftsmanship. The company also claims to be expert in making these boxes.

Hiranya handicrafts are another popular makers of these boxes. Established in 2015, the company claims to make all types of eco-friendly and durable boxes.

iCustomboxes are a popular company which provides the pyramid boxes wholesale. They claim to have an elaborate design when it comes to making these boxes.
By now, you would have known the main features of pyramid boxes. So, you should either make or buy these boxes from the market, because they make your life easy, as a whole.